A Bootable USB can be made using a command-line for systems that have Windows 7 and above operating systems. Linux distributions require installing third-party tools like Rufus, Etcher, etc. to create a bootable USB device.
Image by tookapic from pixabay
Here's a list of the top 8 free tools to help you create a Bootable USB drive
Etcher
Rufus
Universal USB Installer
UNetBootin
PowerISO
Win32 Disk Imager
RMPrepUSB
YUMI – Multiboot USB Creator
ETCHER:
An Etcher is a full-fledged software for the creation of bootable USB drives and SD cards. It is known for its ability to flash multiple devices at a greater pace. Though it is a newbie, it lags nowhere in the race. It is fully loaded with top-notch functionalities. Etcher's cross-platform running ability and its easy-to-use interface speak volumes.
It simply does what it claims for, though there are some advanced features like Choosing Cluster Partition, File system, etc which are currently under development for Etcher. The secondary need for advanced options can make you surf for its alternative software. But if your primary need is just to get the job done, without actually diving into the technicalities, then Etcher is your best match. It is the most user-friendly software in my opinion.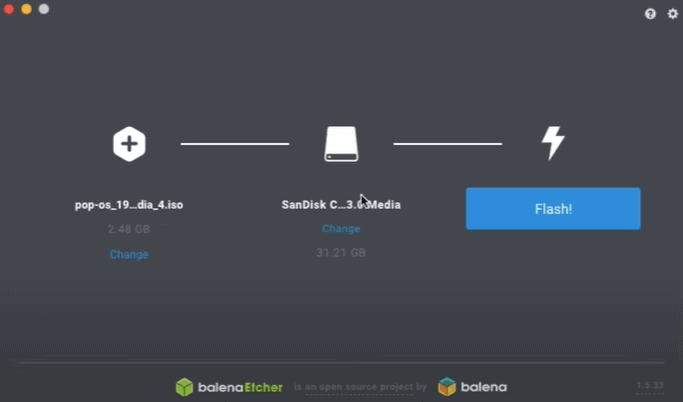 RUFUS:
Rufus is that software in the league that needs no introduction. It has sustained itself in the market as a king for the last so many years because it simply does the job well. The top features include its high speed of flashing and its highly compact size(less than 1.1MB). It is also an open-source tool that comes in over 38 languages.
Rufus has gained popularity as it supports various image file formats for both Linux distros and Windows ISO. Other than the cross-platform compatibility issue it has, Rufus hardly has any drawbacks attached to its name.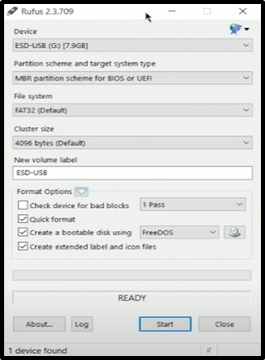 UNIVERSAL USB INSTALLER:
Universal USB Installer aka UUI is another tool that lets you store an OS on a bootable drive. It is known for its performance and compatibility. The tool designed by Lance was particularly made for Linux distributions. It also works equally well in flashing Windows ISO images too. Flashing speed is its USP and can give you the desired results in a few minutes.
It additionally offers an in-built USB formatting tool that allows you to free up the storage on a USB drive after installation. One can run UUI smoothly with Fedora, Linux Mint, Puppy Linux, Clonezilla, and many other Linux distributions.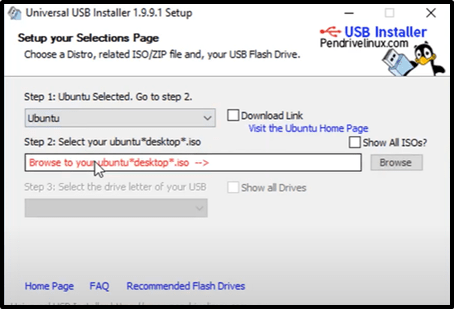 UNetbootin:
UNetbootin is a strong alternative to Etcher in terms of cross-platform compatibility. It is open-source software with one of the simplest installation processes. The UI is also pretty clear and it can be used with any type of USB drive. It has built-in support for over 25 Linux Distributions ranging from Kubuntu, Ubuntu, Slax, Puppy Linux, and so on. It can create a go-to-live OS in a jiffy. Though it will not be able to erase any file present on your USB drive, which makes it lack a good formatting system.
It offers two types of operational modes:
USB install
Hard Drive install
USB install is employed to make bootable media drives while disk drive Installer is employed to perform network installation without a CD.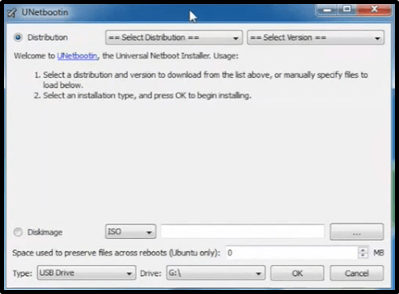 PowerISO:
PowerISO is a power-packed piece of software. It not only creates bootable drives but can also convert various image formats to ISO, mounting disk, virtual drives, and more. The version available supports both 32-bit and 64-bit Windows. It also lags behind in cross-platform compatibility.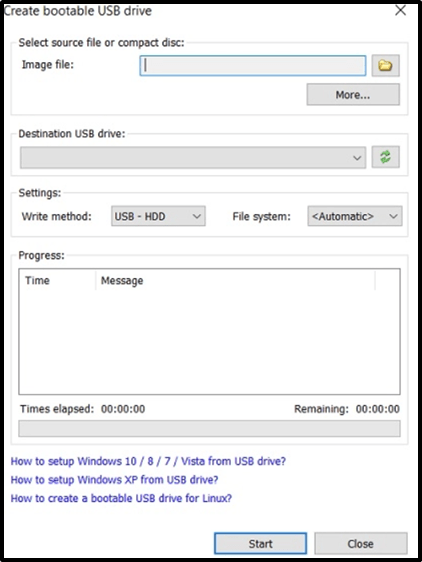 Win32 Disk Imager:
Win32disk Imager is a tool developed by gruemaster and tuxinator2009. It is primarily used for flashing low-level utilities like Raspbian and ARM-based OS. Its interface is extremely tremendous, but it lacks the support of desktop OS. There are some reported issues associated with it while using it to write to USB Floppy drives. It can always get the community's help as it is open-source software.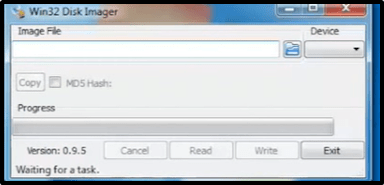 RMPrepUSB:
RMPrepUSB is another GUI application that works on 32-bit Windows only. It is loaded with great features like multi-boot, partition sizing, volume label, formatting, etc. The interface becomes a bit over-crowded for a normal user to understand. But if rightly understood, the bunch of advanced features that it offers are truly at par with any of its competitors.
YUMI-Multiboot USB Creator(Windows):
YUMI is a powerful tool developed by Pen Drive Linux. It stands for "Your Universal Multiboot Installer". YUMI has an easy-to-understand interface. It is also a freely available tool. It mainly focuses on Linux distributions only. Additionally built as a successor to their previous USB Installer. Besides booting Live Linux Operating Systems, Linux, and Windows Installers, it also offers extra features like formatting antivirus testing programs, backup utilities, disc cloning, Windows programs, etc.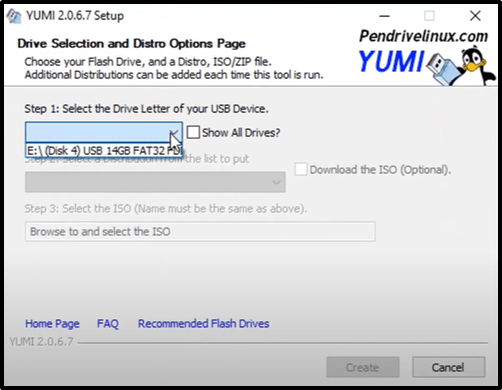 There are many more tools available that do the job for you. But these are the ones I've found the best based on the specifications and compatibility. Summing it all up, I would suggest you go with Etcher or Rufus. Both are well-known for their performance, speed and will not give you stress if you are not a technophile. But the rest of the software mentioned are equally good and can surely be considered if you want to go with system-specific software with advanced features.